About Us
Dealer Level Service | ASE Certified Technicians | Since 1998
Your Athens Auto Logic Team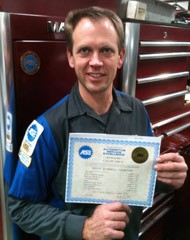 Allen Landis
Owner
Previously Published in The Daily Post-Athenian
Athens Auto Logic owner Landis earns ASE Master Technician Certification
Local auto service center operator Allen Landis has earned the ASE Master Certified Technician certification for general automotive repair. Landis owns Athens Auto Logic with his wife Sandra. Nationwide, only about 1/3 of all ASE certified auto technicians have passed all eight of the exams that are required to earn the Master Technician designation.

"I started earning ASE Certifications about 15 years ago," Landis said. "You have to renew them every five years and I kept adding to my certifications until I recently passed the exam for transmissions, which allowed me to be current in completing the entire set of ASE exams for automotive repair."

The exams cover topics that include engine repair, automatic and manual transmission, suspension and steering, brakes, electrical systems and engine performance. "You must have at least two years of experience before you can be certified in an area," Landis said. "Study guides are available, but the tests mostly allow you to document what you have learned and confirm that you know what you are doing."In addition to his Master Technician certification, Landis also is ASE certified in diesel repair and advanced engine performance.

Athens Auto Logic is located at 1626 Highway 30E about 3 miles south of downtown Athens. More information is available on the Facebook page and at www.athensautologic.com
Athens Auto Logic is an AutoPlus Professional Service Center. We are able to provide the benefits of an established entity while maintaining the personal touch of a family-owned business. We understand that your vehicle is a major investment, and that is why we care for each customer's vehicle as if it were our own.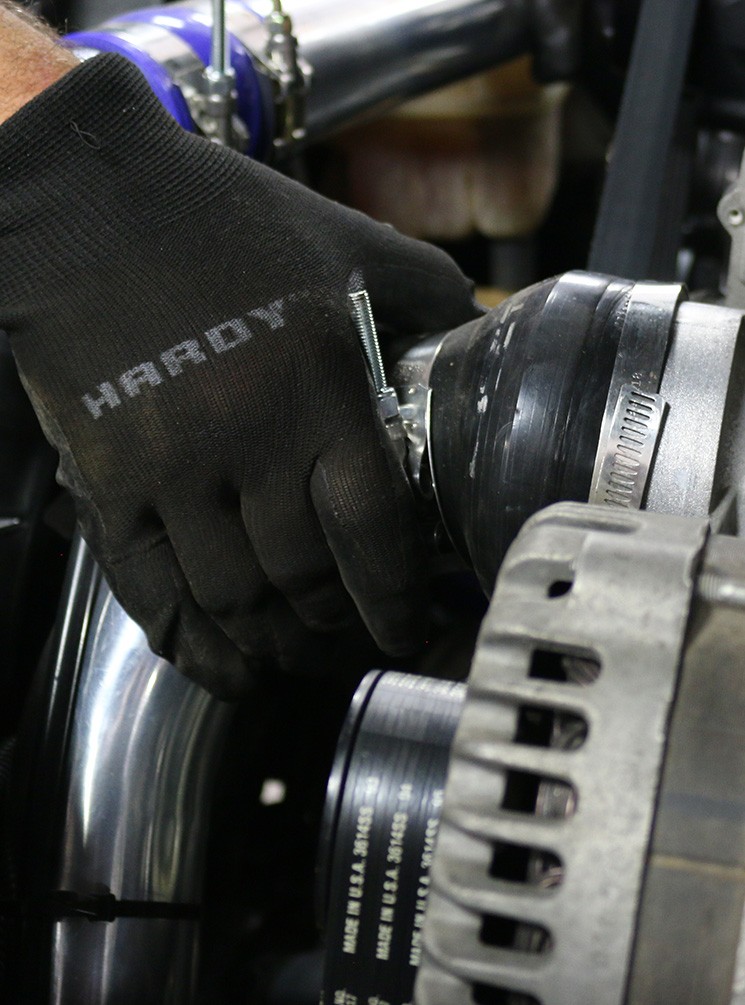 Providing Expert & Honest Service For Over 20 Years
Staffed and Equipped to Keep You On the Road
Athens Auto Logic has provided quality car care in Athens, Tennessee since 1998. Why search for an automotive dealer show when you can get dealer level service conveniently right here at Athens Auto Logic.
We are a family-owned business delivering honest and professional automotive repair and auto maintenance services to the people of Athens and surrounding areas. The quality ASE (Automotive Service Excellence) certified technicians at Athens Auto Logic employ today's latest automotive technology and are equipped to handle all major and minor repairs on foreign and domestic vehicles.
Hours
Monday 8AM–5PM
Tuesday 8AM–5PM
Wednesday 8AM–5PM
Thursday 8AM–5PM
Friday 8AM–5PM
Saturday Closed
Sunday Closed
Payment
Checks and Major Credit Cards Accepted

Contact Us
We are dedicated to providing the customer service you expect. If you have a question about your car or want to know more about us, we'd love to hear from you.
Dealer Level Service
Professional Auto Care