Services
Dealer Level Service | ASE Certified Technicians | Since 1998
Trained and equipped to keep your Vehicle Running at Peak Performance
Athens Auto Logic is your 1-Call auto repair facility in Athens, TN, providing superior results in automotive repair and maintenance. We offer the following repair services:
























Towing by A & J Body Shop

Engine Servicing
Put our over 20 years of experience to work for you. Diagnosing your engine problem. We'll fix it right, and only what needs fixing. No matter how minor or major the work. Including replacement if needed.
Transmission Reconditioning / Replacement
Transmission slipping or hard shifting? We can help. We are transmission experts, and offer dealer level service right here in Athens, TN.
General Car Repair
Go ahead, read our reviews. Then give us a call. You can expect dealer level, bumper-to-bumper service on all your general auto repairs from a family owned and operated business
Popular Services
These services and more, ask us about what we can do for you and your car today!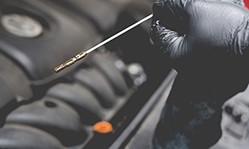 Lube & Oil Change
At Athens Auto Logic we use a variety of quality oils and filters. Then we check the rest of your fluids, followed by our comprehensive list of your vehicle checkpoints. Don't just get an oil change, put the experts at Auto Logic to work for you.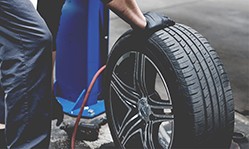 A Full-Service Tire Store
Athens Auto Logic had the great brands, certified technicians and state-of-the-art-equipment help keep your car safely on the road.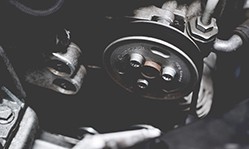 Inspections & Tune Ups
You can trust the Athens Auto Logic technicians' skill, experience, and equipment to diagnose your vehicle and fix it right.
Complete Engine Services
We are a full-service car car center including engine repair all the way to engine or transmission replacement if needed. For over 20 years, your automotive experts in Athens and McMinn County.
Great Service, Trusted Work
"Over the years, I've had multiple cars that I've brought to Autologic for repairs of various degrees. They have always been professional, and have taken well care of our vehicles. The repairs have been done in a reasonable amount of time and the costs have been fair based on the repairs made. They have always informed first of the repairs needed to ensure that there are no hidden costs on the day of pickup. Thanks to Autologic and their team!"
2000 Dodge Ram Pickup
"Athens Auto Logic once again did a great job rebuilding the front end of my 4-wheel drive Dodge Ram pickup at about 200,000 miles. Brake fluid had leaked out. New brake calipers, hoses, fluid. Front differential rebuilt, axles replaced. Ball joints replaced. New starter. Athens Auto Logic replaced the V-8 engine a few years ago. I like this older truck because it doesn't need satellite communication to get me to work and back and it doesn't try to drive itself. Athens Auto Logic never lets me down with any vehicle repair. They repair newer and older models, domestic and imports. I recommend Athens Auto Logic for any automobile or truck repair."








Dealer Level Service
Professional Auto Care